James E. Smith, DMD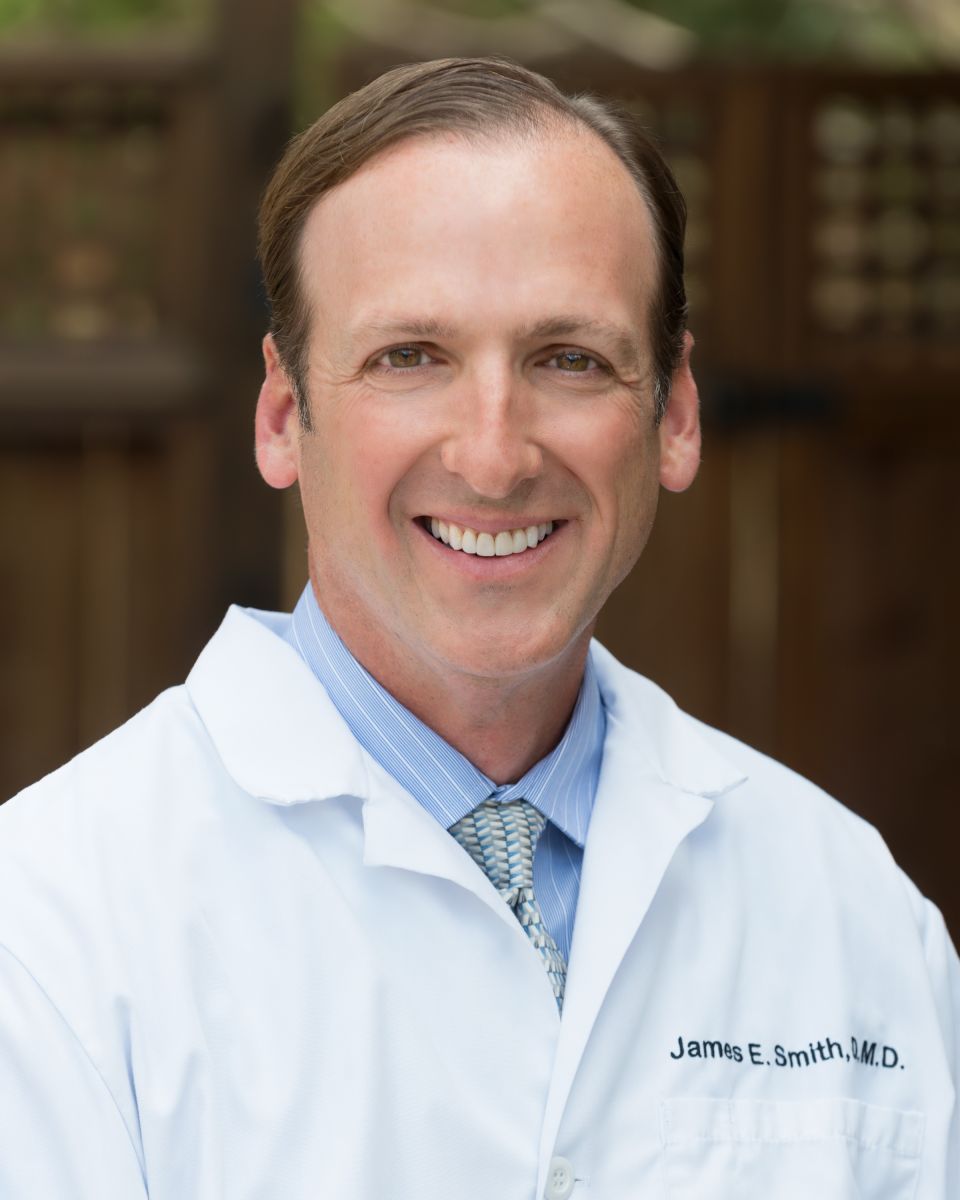 Dr. Smith is a native of Natchez, Mississippi, and received his Bachelor's Degree and Doctorate from the University of Mississippi.
After graduation, Dr. Smith accepted a residency position at the University of North Carolina Hospital in Chapel Hill, where he received advanced training in general dentistry and hospital dentistry. He served as Chief Resident in the Division of Oral Medicine in 1994 and was responsible for both inpatient and outpatient care.
As a student and resident, Dr. Smith was involved with various research topics in the area of dental materials. He has presented his work at regional and national meetings and holds several publications and abstracts. In recognition of his work, Dr. Smith received a 1993 Award in Research Achievement from Quintessence magazine.
Dr. Smith is an active member of the American Dental Association, the Raleigh-Wake County Dental Society, the North Carolina Dental Society, and currently serves on the Board of Directors for the Academy of General Dentistry.
N. Danielle Tart, DDS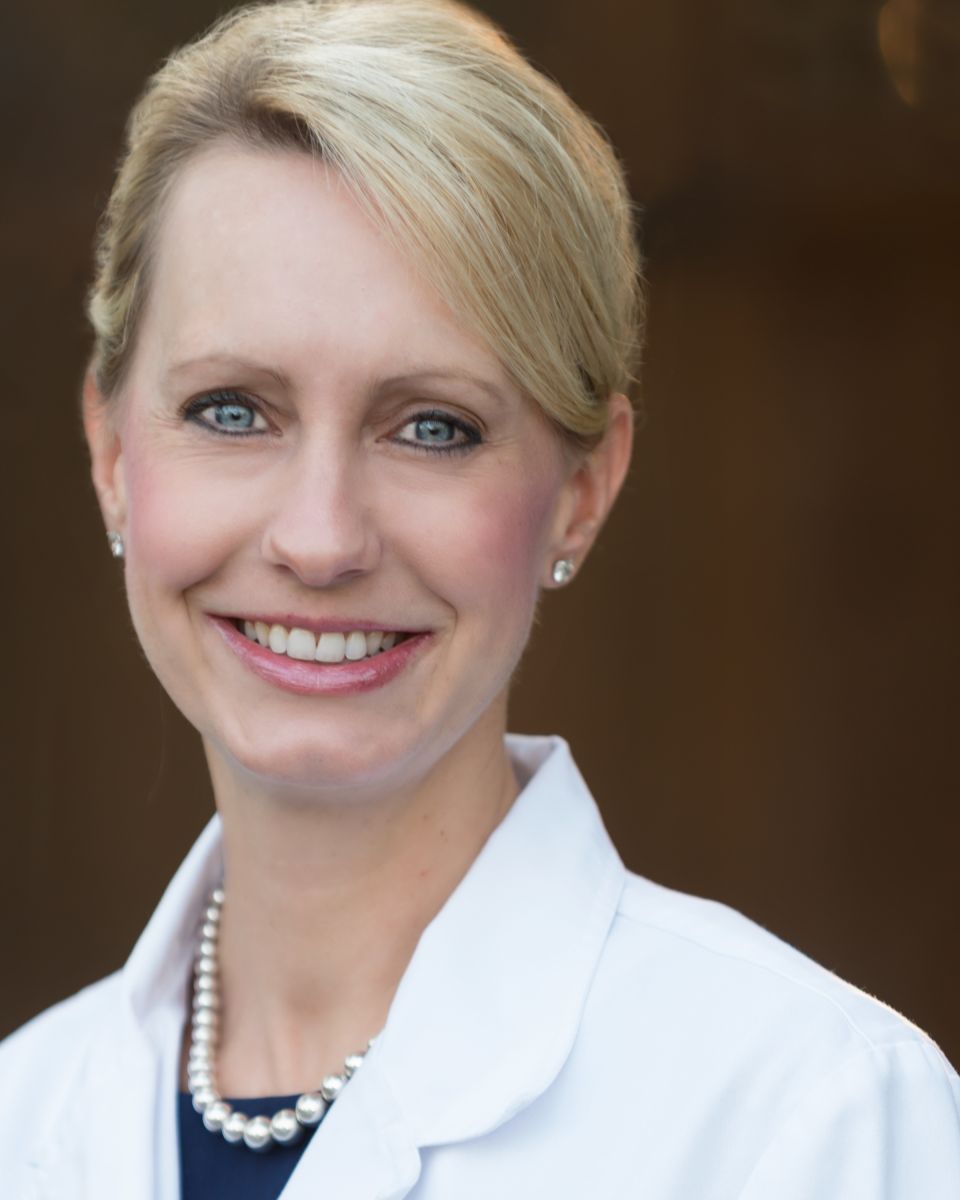 Dr. Tart is a native of our State. She attended the University of North Carolina at Chapel Hill and graduated with a Bachelor's Degree in Dental Hygiene in 1998. She received her DDS degree in 2003 and graduated with distinction.
As a student, Dr. Tart was involved in organized dentistry and dental research. She was president of the student governing body, as well as vice-president of her class. Dr. Tart is currently active in the American Dental Association and the Academy of General Dentistry. She has served as editor, membership chair, district representative and vice-president of the NCAGD. Her past research focused on esthetic bleaching and the treatment of dental unit waterlines. She has presented her research nationwide with the International Association of Dental Research, American Dental Association and local dental schools. Dr. Tart was honored with both the Turner Award and ADA/Dentsply Award in recognition of her work and has been published numerous times.
Dr. Tart has always enjoyed community service. She has practiced dentistry in Mexico and Germany. She is an adjunct assistant professor at the UNC School of Dentistry. During Dental Health Education Month, she teaches preschool students the fundamentals of oral care. Dr. Tart also supports the arts. She is a former artistic director and board member of the Dance Theater of Fayetteville and she is now "Official Dentist of Carolina Ballet".
In 2005, Dr. Tart became a partner of Triangle Dentistry. She has formed lasting relationships with her patients and takes pride in their oral health. Her long term goal for the practice is to provide excellent clinical care and outstanding service. Dr. Tart resides in Wake Forest with her husband and two children.
Dr Rich: Gabriel J. Rich III, D.D.S.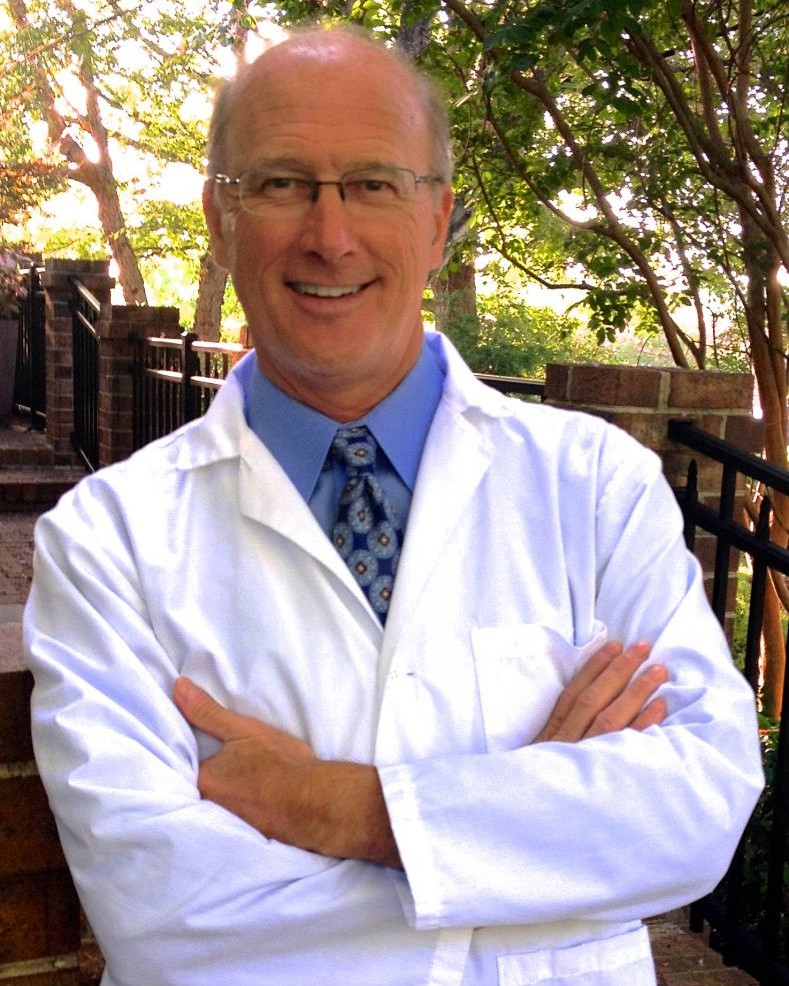 Dr. Rich earned his Bachelor's Degree from LeMoyne College, Syracuse, New York in 1978. He received his DDS degree from Georgetown University in 1982. After graduation he served as a dentist with the U.S. Public Health Service in Florida prior to beginning private practice in Raleigh in 1985. Dr. Rich has continued his education in the fields of cosmetic dentistry, treatment of TMJ disorders, crown and bridge, and implant dentistry. He received his fellowship in the Academy of General Dentistry in recognition for his achievements in continuing dental education.
Dr. Rich is active in many local, regional, and national civic and professional organizations. He has served as president of the Raleigh-Wake County Dental Society, the North Carolina Academy of General Dentistry, and the Millbrook Rotary Club.
Dr. Rich is an active member of the American Dental Association Society, Academy of General Dentistry, the American Academy of Cosmetic Dentistry, the American Equilibration Society, and the American Academy of Implant Dentistry. Dr. Rich also received honorary fellowship in the American College of Dentists and the Academy os Dentistry International. He has served as the Team Dentist for the Carolina Hurricanes Hockey Club since their arrival in North Carolina.
Dr. Rich enjoys ice hockey, skiing, tennis, and travel with his wife, Lisa.
Pat – Office Manager
In 1999, I had the pleasure of joining this team. Business is my passion combined with all the wonderful relationships developed with our family of patients. My husband and I live in Garner with our two husky dogs, Lizzie and Bella. I have two wonderful married daughters and a beautiful granddaughter, who by the way is the love of my life, Delaney. In my spare time, I enjoy spending time with my family and friends at my home in Carolina Beach.
Joccelyn- Marketing Director
I graduated dental assisting school in 2004 and started working at Triangle Dentistry in 2012. I love to see the transformation and confidence a new smile can bring. I am originally from Colorado Springs, Colorado. In my spare time I enjoy spending time with my family, watching my daughter cheer, and working out.
Jennifer – Financial Coordinator
After eight years in orthodontics I joined the team in 1990. Working in the dental field encompasses the whole body, not just teeth, & that's what makes it intriguing. Most weekends are spent between the mountains or the beach for fun & relaxation.
Michael- Insurance Coordinator
I attended Appalachian State University studying Exercise Physiology and have maintained my North Carolina Massage Therapy License since 2003. I joined Triangle Dentistry in 2010 as Insurance Coordinator and in 2015 expanded my role to Insurance and Financial Coordinator. I enjoy helping our patients get the most from their benefits and working with them to find solutions and ensure they get the care they deserve. In my spare time I enjoy the outdoors, cooking and traveling to new places.
Stephanie
I graduated from Wake Technical Community College in 2012 with an associates in Dental Hygiene. I love working with and helping people, especially by educating them about their oral health! I grew up here in North Carolina, about an hour away from Raleigh. When I am not working I enjoy spending time with my family, taking lots of pictures of my little boys, and doing a Pinterest project when I find the time!
Kerri
My name is Kerri Vorbeck and I joined Triangle Dentistry in 2008. I am proud to say I am a Tar Heel and graduated from UNC Chapel Hill. I love my patients and keeping their smiles healthy! My hobbies include spending time with my husband Casey and son Landon, helping others and going to sporting events.
Melissa – Dr. Tart's Assistant
I joined the practice in 2005. I received my training at Wake Tech in 1991. I enjoy helping patients with their dental needs. I am married and have a son and daughter. We spend our free time enjoying our family and friends. We have a great team here at Triangle Dentistry!
Brenda – Dr. Tart's Assistant
I have been a team member since 2007. I enjoy helping others achieve their best smile. I am originally from Ohio and have lived in North Carolina for over 20 years. In my spare time I enjoy going to beach with my friends and family.
Dianne – Dr. Rich's Assistant
I have lived in the Raleigh area since 2014 and I'm originally from Fayetteville, NC. I've been in the dental field since 1999 and have been with the office since 2010. I have 2 dogs, Yankee, who is a Toy Australian Shepherd and Emily, who is a Lab-Boxer mix. Some of my favorite pastimes are cooking, spending time with my boyfriend, friends and family, reading and traveling.
Allie – Dr. Rich's Assistant
I am originally from Canada and I graduated from Fanshawe College. I moved to NC in 1995 and now call Apex my home. I have been with this practice since 2003. I love our patients and appreciate the relationships I have established here. In my spare time I like to volunteer at my daughters school and I also enjoy spending time with my family and friends.
Heather – Assistant
I am a native to the area. I graduated from Wake Technical community college in 2002 with a diploma in dental assisting and passed my dental board to become a certified dental assistant. I am happily married with two wonderful sons. I love making people smile!
Esther – Dr. Smith's Assistant
I graduated from Fayetteville Community College in 1987. I have been employed at Triangle Dentistry since January, 2011. I enjoy being a dental assistant and love helping patient's with their dental needs. I have been married since 1982 to a wonderful man. I have 2 great children and 2 grandchildren. I enjoy spending time with them. I love to take vacations to the beach with my family.